Qatar Fuel, WOQOD is a Qatari downstream Oil and gas company engaged in the distribution and sale of refined petroleum products, LP Gas, Aviation fuel, Bitumen and Lubricants. They are also the sole fuel retailer in Qatar.
Having previously used a legacy ERP system to control all their procurement processes, the team at WOQOD were looking to add transparency to their sourcing process by implementing an easy to use eSourcing solution.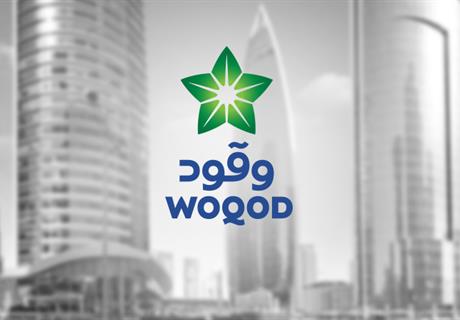 Mr Ravikumar Narayanan (Mr Ravi) is the Procurement Supervisor at WOQOD. His team were intrigued by Sourcing Dojo's reverse auction functionality, having felt there were savings to be made on their current costs.
"We were keen to explore the idea of reverse auctions but wanted an easy-to-use tool, that could be adopted alongside our current system. We were impressed by how simple Sourcing Dojo made the process of running reverse auctions. It has allowed us to centralise all our negotiations with new and existing suppliers and streamline the tendering process. Saving us a lot of time."
The procurement team at WOQOD were aware that reverse auctioning could lead to a quick return on investment. By inviting their suppliers to one event meant they were able to analyse results in minutes rather than hours or days. Ms Fatma AlHammadi, Procurement Head, elaborates on how Sourcing Dojo has enabled the team at WOQOD to hit the ground running.
"Using Sourcing Dojo has brought a lot of visibility to our spending at WOQOD. We have run events on several high-value items used throughout the organisation and made some very impressive savings. On the products we buy regularly like lubricants, the savings generated will be hugely beneficial to our budgets moving forward."
While cost savings were a primary focus for the WOQOD team, the centralisation of all data and negotiations, was of equal importance.
"We wanted to generate savings on our costs as well as bring more visibility to our sourcing process. Having clear and concise visibility across our organisation's purchases is of critical importance. The fact we can now keep a record of all negotiations in one central storage point is hugely beneficial."
The Adoption of Sourcing Dojo
Having used a Legacy ERP system previously, the concept of e-sourcing wasn't a new phenomenon. What the team at WOQOD needed, was a solution that could be adopted quickly and was user-friendly enough to use to ensure its continued use. The adoption of their suppliers was also a big factor, as Mr Ravi explains.
"When looking for a new system, the ease of adoption was really important to us. We had a clear idea of what we wanted from Sourcing Dojo and that was an easy to use platform for ourselves and our suppliers. Our suppliers have all taken to the software really well, but should they need any support, the communication in the tool is very helpful."
The results generated so far have surpassed WOQOD's previous expectations. There have been savings made in all events, with the team successfully identifying new & reliable suppliers. The additional benefit of ensuring supplier compliance has also been noted by the team.
"We were aware that there were savings to be made in many of our categories, however, some of the savings have exceeded our expectations."
"Then there is the element of compliance. Sourcing Dojo has allowed us to ensure that all invited suppliers meet the correct regulations to work with WOQOD."
Next steps
The flexibility of Sourcing Dojo allows our users to run auctions on almost anything. Over the years we have seen thousands of different products auctioned by clients, who have seen the benefits on everyday tenders, before experimenting. The next step for the WOQOD team is to experiment by running more events on different categories according to Mr Ravi.
"We would like to expand the number of events we run. The results so far have been incredibly positive, so we will be looking to run more events on even more categories in the future."
Having used a system that wasn't fit for purpose, Ms. Fatma AlHammadi summarises the experience with Sourcing Dojo and the advice she would give to others in her position.
"Sourcing Dojo is a great tool for any organisation looking for a quick return on investment. The functionality is extremely user-friendly and takes no time to learn. I would recommend Sourcing Dojo to Procurement professionals looking to save on company costs and improve their sourcing process."